Register Now!
Or paste this link in your browser's address bar: http://events.constantcontact.com/register/event?llr=b4gjbvcab&oeidk=a07efzkx6bva60fa01c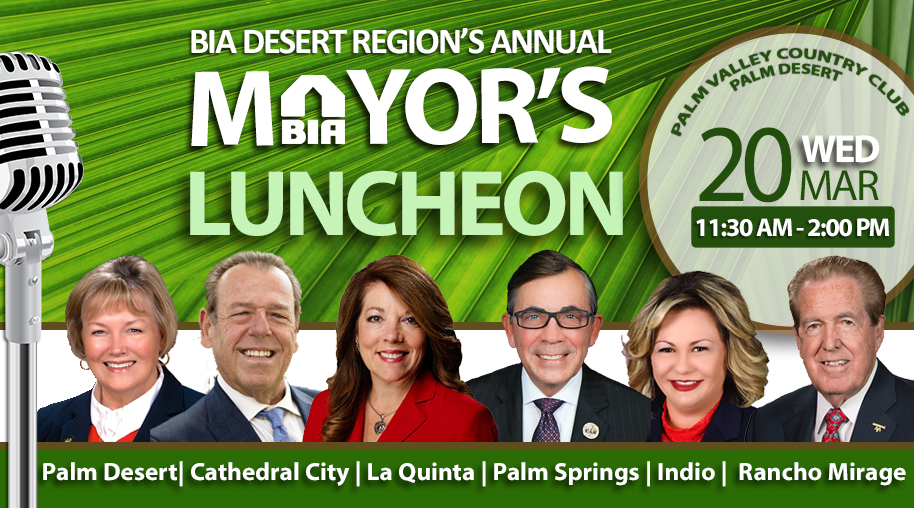 JOIN BIA IN THE DESERT FOR AN UPDATE ON THE LOCAL HOME BUILDING INDUSTRY FROM OUR FEATURED MAYORS...
Kick off the new year with an EXCLUSIVE update on the building environment in various cities across the Desert. Hear what our invited elected officials are doing to enrich the building climate in their cities. SPONSORSHIPS AVAILABLE NOW
Increase your knowledge of the 2019 housing environment
Opportunity to connect with new and seasoned members
Expand your book of business
THE BUILDING INDUSTRY ASSOCIATION IS COMMITTED TO ENSURING ALL OUR MEMBERS ARE IN-THE-KNOW! COME AND BUILD YOUR RELATIONSHIPS WITH INDUSTRY LEADERS THROUGH EDUCATION, LEADERSHIP, PHILANTHROPY AND NETWORKING OPPORTUNITIES.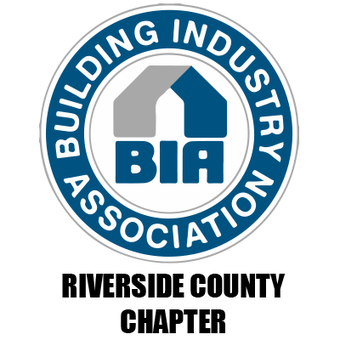 39205 Palm Valley Dr, Palm Desert, CA 92211, USA